NLGI's 90th Annual Meeting:
Uniting the Lubricating Industry through Knowledge Exchange
Celebrating Nine Decades of Innovation, Collaboration, and Networking at Hotel Del Coronado, San Diego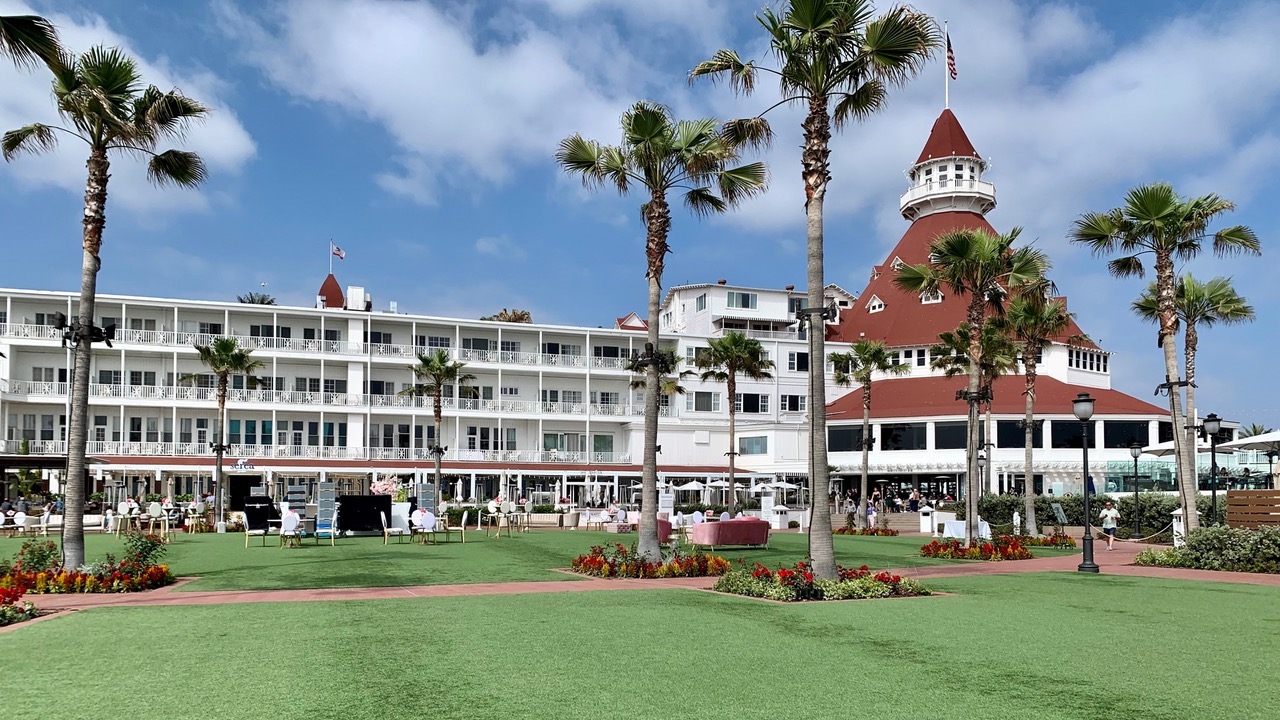 From June 4th to 7th, 2023, the National Lubricating Grease Institute (NLGI) hosted its highly anticipated 90th Annual Meeting at the iconic Hotel Del Coronado in sunny San Diego, California. 
The Hotel Del Coronado, often referred to as "The Del," has long been a symbol of luxury and elegance. Established in 1888, this grand Victorian-style resort has welcomed distinguished guests, including presidents, celebrities, and industry leaders, for over a century. Its stunning red-roofed silhouette against the backdrop of the Pacific Ocean has become an iconic image, representing the rich history and charm of the San Diego area.
Stepping foot into the Hotel Del Coronado is like stepping back in time. Its enchanting architecture, adorned with intricate woodwork and ornate details, showcases the timeless beauty of the Victorian era. The hotel's sprawling grounds, encompassing 28 acres, offer breathtaking ocean views, lush gardens, and pristine beaches, providing a serene and inspiring atmosphere for the NLGI's Annual Meeting.
This milestone event, which marks the 90th gathering since the institute's inception in 1933, brought together industry leaders, innovators, and enthusiasts for a comprehensive exploration of lubricating excellence. With a diverse agenda and a focus on the latest developments, the meeting aimed to foster knowledge exchange, promote networking, and propel the industry forward.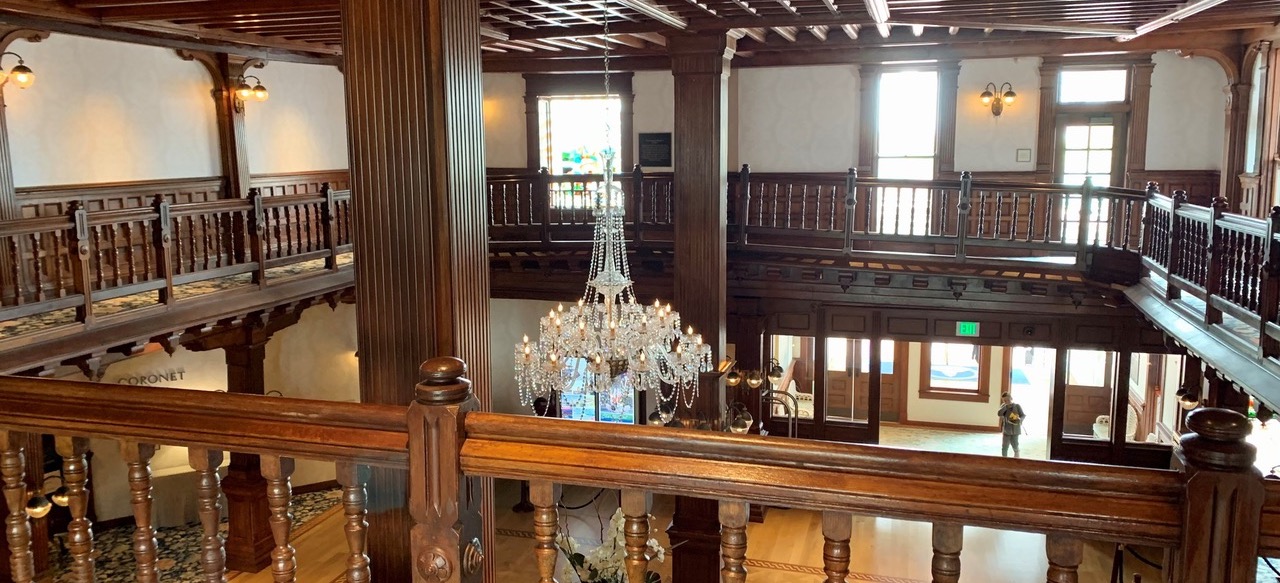 The NLGI's 90th Annual Meeting presented a dynamic agenda packed with engaging presentations from renowned experts in the field. On Monday, June 5th, the event kicked off with a thought-provoking session titled "The Three Categories of Lubricating Grease Formulation Work: A Forty-Six Year Perspective" by Andy Waynick. This insightful discussion provided attendees with a historical overview of grease formulation work, highlighting its evolution over the years.


Other notable presentations on Monday included "Lubricating Greases in the Circular Economy: Hybrid Formulations as a Means of Achieving Low Carbon Intensity" by George Dodos and "Exploration of Additive Choice with Different Thickener Types" by Joseph Kaperick. These sessions delved into important topics such as sustainability, additive selection, and the role of thickener microstructure, offering attendees valuable insights into the future of grease formulation.
Tuesday, June 6th, continued the momentum with a series of captivating presentations. Highlights included "Next Generation, High-Efficiency Grease for Electric Vehicles (EVs) Developed in Racing Applications" by Jacob Bonta, "Rheology and Tribology of VMs in a Re-Refined EP Grease" by Erik Willett, and "Six Years On - An Update on Navigating the Lithium Crisis" by Gareth Fish. These presentations showcased cutting-edge research, technological advancements, and industry trends, reinforcing NLGI's commitment to staying at the forefront of lubricating excellence.
Wednesday, June 7th, the final day of the annual meeting, featured an impressive lineup of presentations covering various aspects of lubricating greases. From "High-Performance Basestock Technology for Automotive and Industrial Greases" by Najeeb Kuzhiyll to "Proposal for Environmentally Friendly Grease" by Masaki Hashimoto, attendees were treated to an extensive range of topics addressing performance, sustainability, and innovation in the field. These presentations reflected the NLGI's dedication to exploring new frontiers and fostering sustainable practices within the lubricating industry.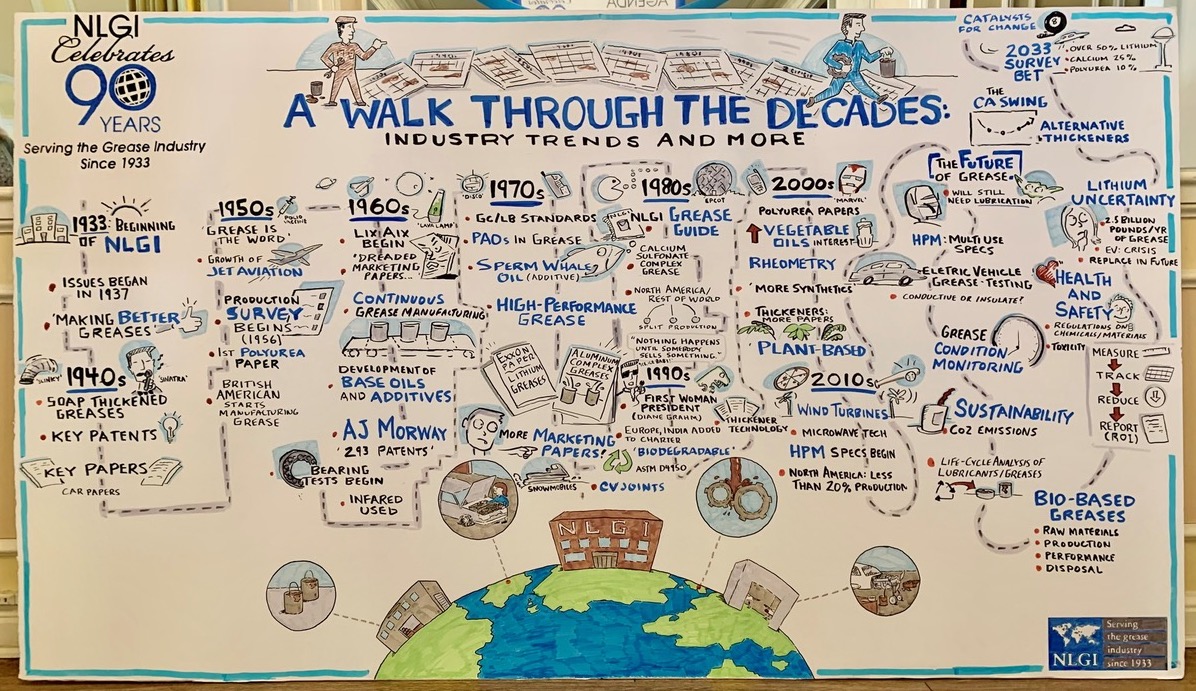 Beyond Knowledge Exchange: Networking and Celebrations
The NLGI's 90th Annual Meeting was not only an opportunity for attendees to gain valuable insights but also to connect with like-minded professionals. The networking lunches and breaks provided ample occasions for industry peers to exchange ideas, forge partnerships, and establish new business connections. The event served as a platform for companies and individuals to showcase their latest innovations, products, and services, further enhancing collaboration and growth within the lubricating industry.
As a grand finale, the NLGI concluded the meeting with a memorable closing beach party on the sand. Attendees had the chance to unwind, socialize, and celebrate the successful event while enjoying the picturesque surroundings of San Diego's beautiful coastline. The beach party offered a relaxed atmosphere for participants to strengthen relationships and engage in informal discussions, fostering camaraderie among lubricating industry professionals.
IQLubricants' Presence and Promising Prospects:
Among the esteemed attendees, IQLubricants made a notable presence at the NLGI's 90th Annual Meeting. Led by their Global Business Lubricants Director, Marc Alumà, and supported by their representative in the USA, Phil Levy, IQLubricants seized the opportunity to connect with customers and potential customers from the USA, Canada, and Mexico. The event proved to be a profitable platform for networking, conducting fruitful meetings, and introducing IQL's innovative, high-performance, and sustainable products tailored for greases applications. The proximity of the event to Mexico also attracted a significant number of Mexican customers, further expanding IQLubricants' reach and market presence.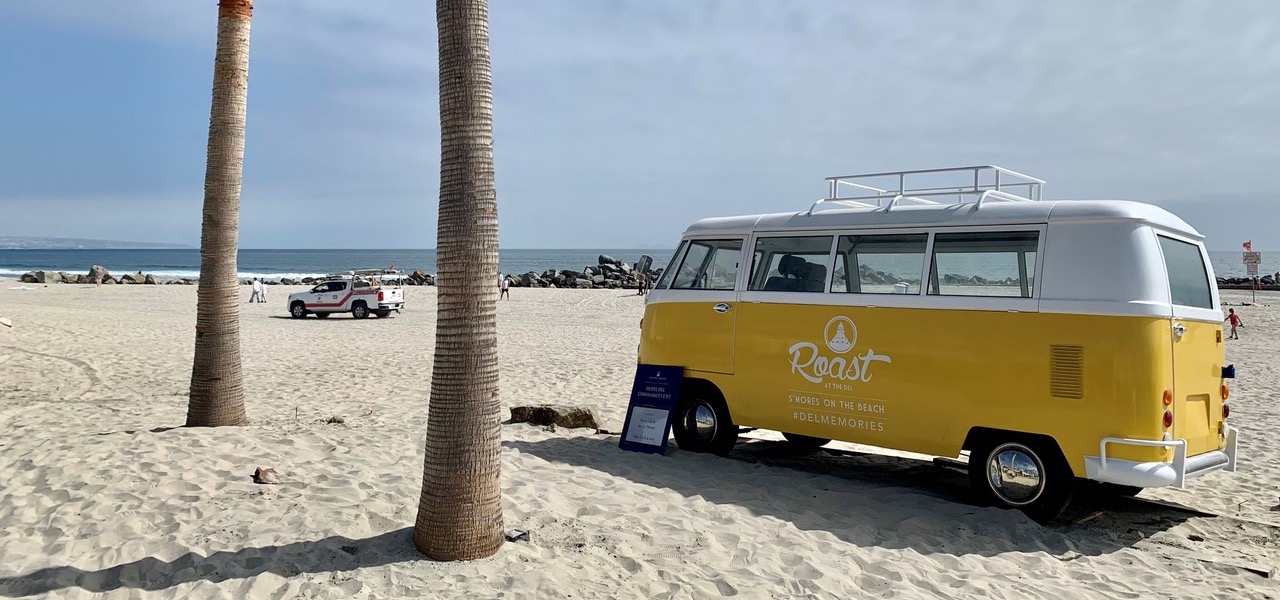 The NLGI's 90th Annual Meeting marked a significant milestone in the institute's history, bringing together lubricating industry leaders, innovators, and enthusiasts for a memorable four-day event. Through an enlightening agenda, thought-provoking presentations, and valuable networking opportunities, the meeting served as a hub for knowledge exchange, collaboration, and business growth. As the industry moves forward, the NLGI remains committed to promoting excellence in lubricating greases and driving innovation, ensuring a prosperous and sustainable future for the industry as a whole.