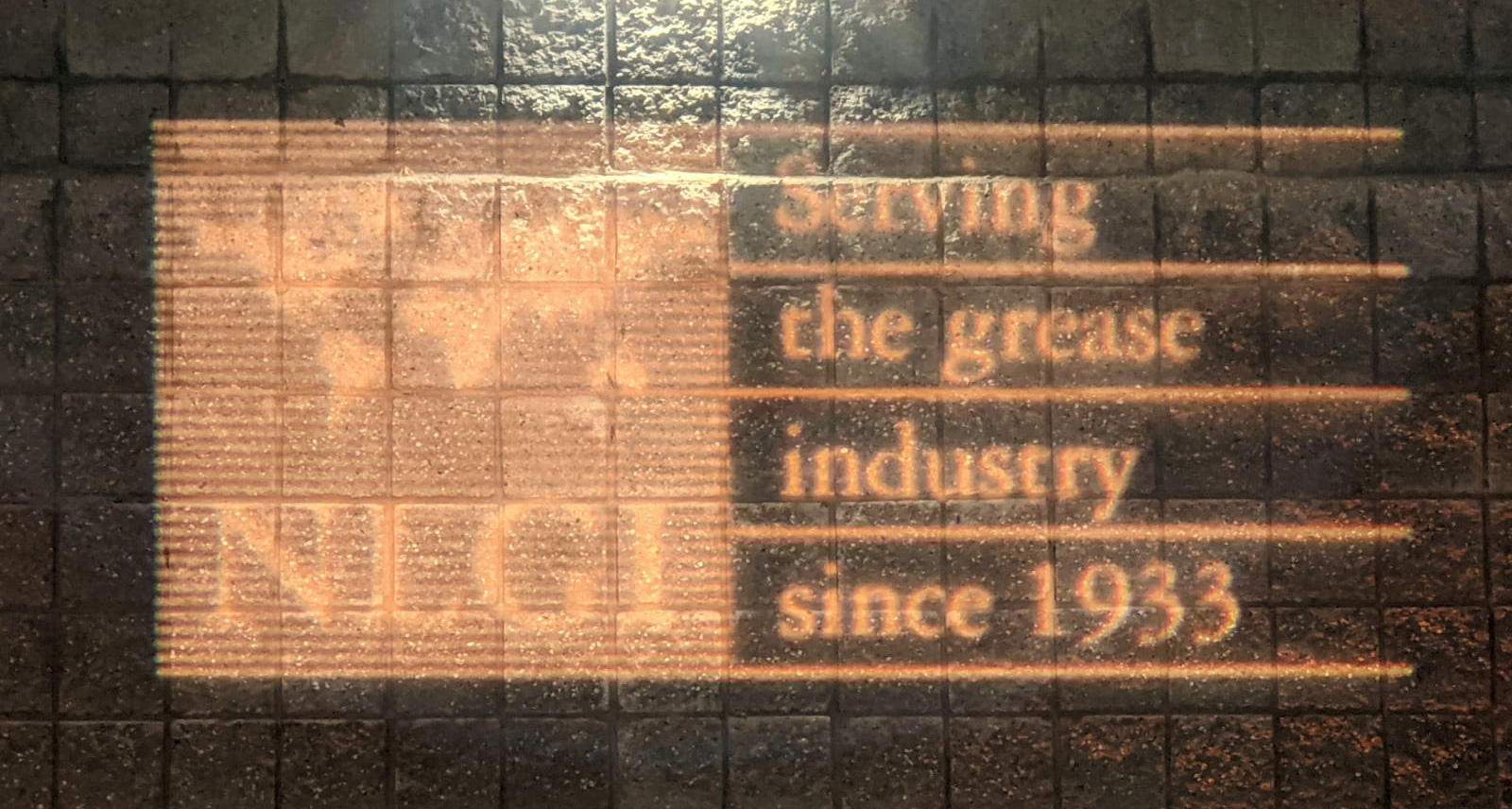 NLGI 2021 was the first large in person industry (lubricants, metalworking and grease) meeting since ILMA in the fall of 2019.  Those attending were very happy to be there as everyone spoke about how nice it was to get together in a group.  Mask wearing was required (by the hotel) when inside and social distancing was encouraged.  There were 13 technical presentations and one keynote speech. The 13 presentations covered a variety of topics with most focusing on base fluids or additives and their effective on grease and how a specific product or product area could bring improved properties.  There were also papers on testing and grease manufacture.  The 2020 worldwide grease survey results were shared in the first presentation.
Overall, the meeting was not as well attended as previous meetings, with about 300 people compared with 400-450.  NLGI allows for 40 tabletop exhibitors and this year only 25 companies chose to have exhibits.  In the past if more than 40 companies wanted to exhibit, space sometimes was found for them, but it always appeared at least 40 companies had tabletop displays.  Phil Levy represented IQLubricants at the tabletop exhibit and the products focused on during customer discussions were the low temperature and biodegradable products, along with oxidative/thermal stable, food grade, complex and polymeric products.  While all generated some interest, food grade seemed to be of the most interest for the grease formulators.
The market is strong but is struggling with raw material shortages that do not seem to be improving.  This began in February and while some product availability improved, other raw materials have become more difficult to source.   Chemtool, one of the largest producer of grease, had a devastating fire during the summer which completely destroyed it's manufacturing site.  All of these volumes are being produced by other manufacturers and this has really caused many companies to be running at full capacity.  

Total worldwide grease production was less than 2.5 billion pounds (1.3 billion kg) which was a decrease from 2019.  In most regions, individual plants averaged around 10 million pounds (4.4 million kg) per year in production volume.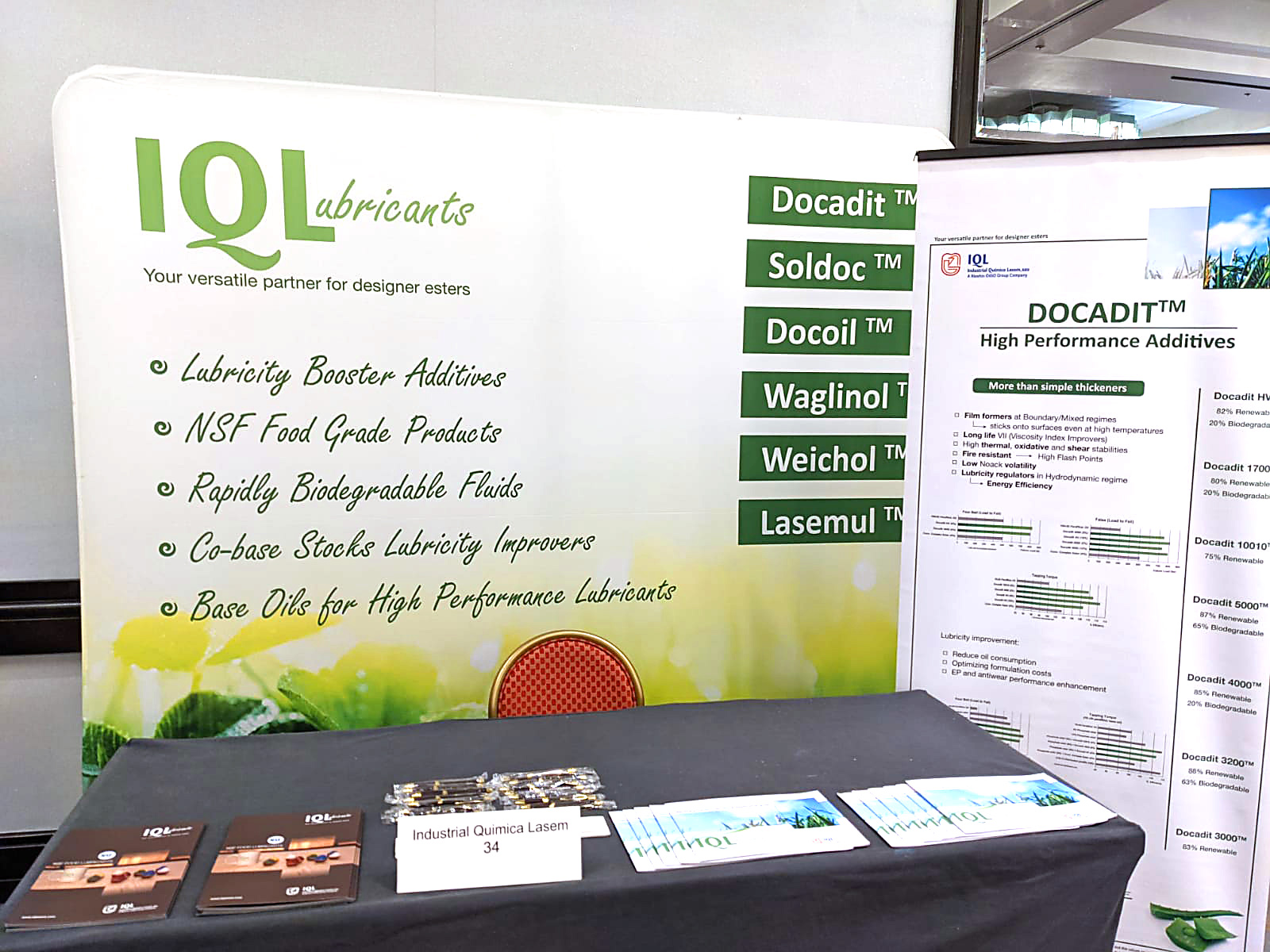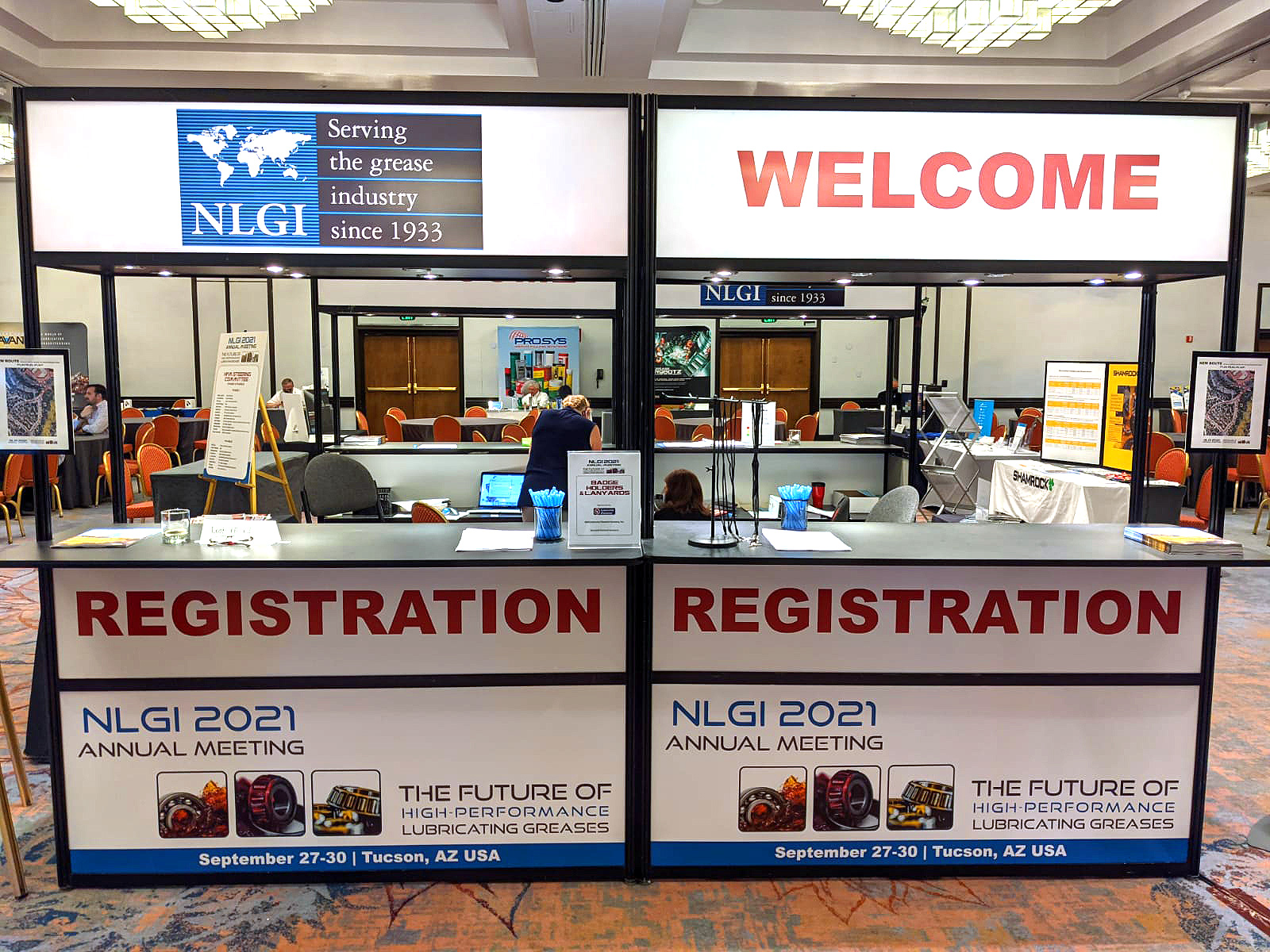 China is 38% of the total market, followed by Europe at 19% and North America at 15%.  North American production dropped significantly in 2020, while Europe and Asia had smaller drops and Africa and the Middle East were steady.  Lithium Complex is 20% of the total market and growing, while Lithium 12 Hydroxystearate is 52% of the total and shrinking.    Calcium Sulfonate greases are 4% with hydrated calcium soap shrinking 2% of the market, and anhydrous calcium soap growing at 7% of the market.  Aluminum Complex is around 4% and remains steady.  Polyurea is 6% of the total market and steady as well.  The remainder, around 5%, is all other products.  Worldwide, 88% of grease is made with mineral oils, 6% is made with synthetic base stocks, 5% with semisynthetic base stocks and 1% with biobased products.  Synthetic, semi synthetic and biobased based stocks are all growing significantly.  In the US, mineral oil is 78% of the market, with synthetic and semi synthetic 20% and biobased at 0.5% and shrinking.

We really appreciate all lube mates who stopped by our tabletop to chat with IQLubricants, especially at this fist NLGI Annual Meeting after such a tough few years for everyone.

We are excited about the idea of being able to meet at the next event and gradually recover the long-awaited normality. We will be prepared to give our 100% by renewing ourselves and finding new ways to cooperate with our customers in the States.